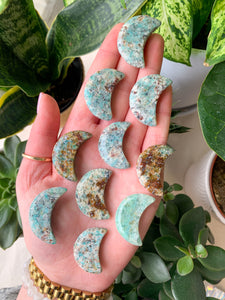 Mosaic Amazonite is a new find from Brazil!
A powerful combo of Amazonite + Garnet + Black Tourmaline + Mica
(1) One Mosaic Amazonite Mini Moon will be intuitively chosen for you, each crystal will vary slightly in colour and size. Mosaic Amazonite Mini Moons are approximately 1 inch each.