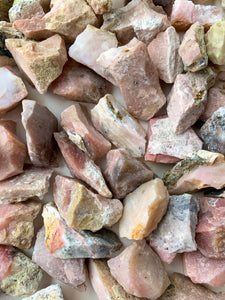 Pink Opal is a beautiful stone that encourages powerful healing of emotions.
(1) One Raw Pink Opal will be intuitively chosen for you, each crystal will very slightly in colour and size. Raw Pink Opal pieces are approximately 1 inch avg each. 
The origin of this Rough Pink Opal is from Peru.